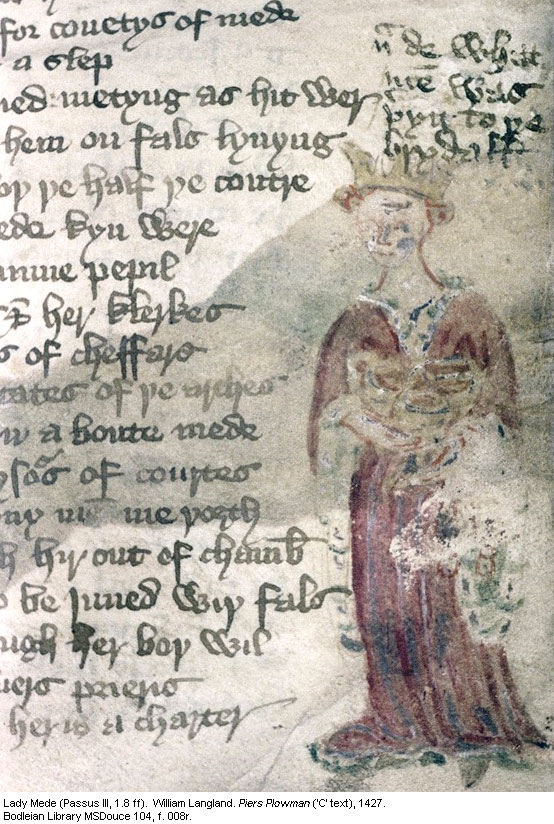 2015-16 Anne Middleton Book Prize Winner
The winner of the 2015-16 Anne Middleton Book Prize is Rebecca A. Davis, Associate Professor of English at the University of California, Irvine, for Piers Plowman and the Books of Nature (Oxford University Press, 2016).
Rebecca Davis's Piers Plowman and the Books of Nature is a work of impressive originality and learning that brings to bear on William Langland's great poem a wide array of traditions and ideas about Nature: allegories of nature, encyclopedias, works of natural law, and theories of salvation, as these are expressed not only in texts written in Latin, Anglo-Norman and Middle English but also in various forms of visual media. Opening many new avenues for enquiry that will take considerable time for students of the poem to exhaust, this deeply engaging book is likely to have a generative impact on both Piers studies and related areas. Particularly striking, indeed potentially transformative, are the models this book provides for reading Langland's poem in relation to the visual arts. Equally compelling is the book's claim that we read the poet as a humanist, for whom immanence and transcendence are modes of scientia that are always in productive tension with one another. Still more significant is the potential of Davis's volume to demonstrate the poem's profound relevance to pressing world problems. In proposing a 'new literary history' for Piers Plowman in traditions of optimistic celebrations of 'nature and natural capacity' and in showing that nature and human creativity are mutually reinforcing, Piers Plowman and the Books of Nature offers the poem as a resource for thinking within a world that is urgently grappling to reshape relations between humanity and the natural world.